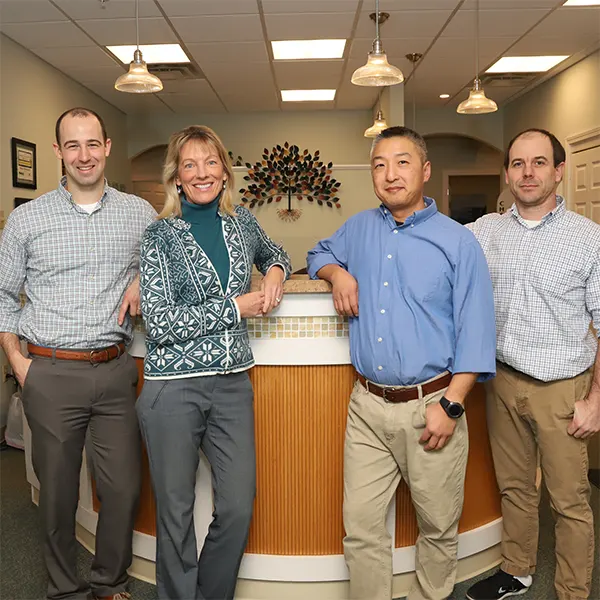 Corporate Wellness
Why wait to begin feeling relief? Contact us today to schedule your first appointment.
Escalating health care costs continue to remain an issue of great concern for many health professionals, employers and insurance companies. The latest statistics establish that 80% of illnesses and disease in Canada and the United States are preventable. This accounts for eight of the nine leading causes of death, of which there are more than 980,000 per year. Unfortunately, cardiovascular (heart) disease is still the biggest killer and makes up for more than 50% of this number. Yet heart disease is still one of the most preventable diseases in this country. Here are some of the latest statistics concerning health care.
The US healthcare system is the most expensive of systems, outstripping by over half again the health care expenditures of any other country.
The average cost of health care per person in the United States approximated $3,925 in 1997.
Lifetime medical costs average approximately $225,000 per person.
Some 18 percent of lifetime costs for medical care–over $40,000–is estimated to be incurred in the last year of life.
For many companies, medical costs can consume half of corporate profits — or more. Some employers look to cost sharing, cost shifting, managed care plans, risk rating, and cash-based rebates or incentives. But these methods merely shift costs. Only worksite health promotion stands out as the long-term answer for keeping employees well in the first place.
What Is The Solution?
Wellness Workshops – We offer a variety of doctor led workshops with the intention of educating, inspirating, and compelling your workforce to take action when it comes to their health. The topics will vary based on the needs of your company, but typically the focus is on stress relief, nutrition, weight loss, injury prevention, family health, time mastery, energy, etc. The outcome is an engaged workforce that is eager to take their lives to the next level based on what they learned.
Stress Analysis – We utilize a variety of state of the art technologies in order to assess how lifestyle stresses are impacting the quality of a person's life. The reason this is beneficial is because awareness is the first step to making a change and the objective data that we will provide will help the employee make better decisions regarding their health.
Wellness Assessments – We offer a state-of-the-art wellness assessments that will provide each employee with a number, a Wellness Quotient, which depicts how well they are currently living their lives. We combine both subjective and objective data to derive this number which allows us to completely determine what each employee will need in order to increase the quality of their life, which in turn leads to better productivity, decreases absenteeism, and a better company culture.
Chair Massage – This is a wonderful "value add" and stress relief resource to offer your employees.
Chiropractic Care – Although many people believe that chiropractic is only the answer to neck and back pain, this is only the tip of the iceberg with regards to how chiropractic can benefit your life. We provide solutions when it comes to asthma, allergies, energy issues, regular sickness, etc.
What Are The Benefits?
Corporate Wellness Programs are an investment in your company's most important resource, your employees. Studies have shown that employees are more likely to be on the job and performing well when they are feeling good both physically and mentally. Employees are also more likely to be attracted to, remain with, and appreciate an employer that values them. The benefits that you will potentially see are the following:
Attracting superior quality staff
Improving employee morale
Increasing productivity
Decreasing healthcare costs
Strengthening corporate culture
Providing proven solutions & results
Decreasing turnover
Reducing absenteeism and time lost
Call us today to learn about how we can customize a program to meet your specific needs.